Sample Parts
Solutions that make it easy to select the right friction welding technology
| | |
| --- | --- |
| Application | Multiple pieces of High Strength Steel Alloy joined in a single friction stir pass for low heat input sheet joining (reducing distortion) |
| Materials | Steel - Alloys |
| Technology | Friction Stir Welding |
| Geometry | Lap |
Machine Talk Blog
The welding solution to the challenges you're facing may be one click away
The Friction Welding Dictionary
Want to be a friction welding expert? Check out some of the most popular terms in the world of solid-state joining and start welding them into your vocabulary!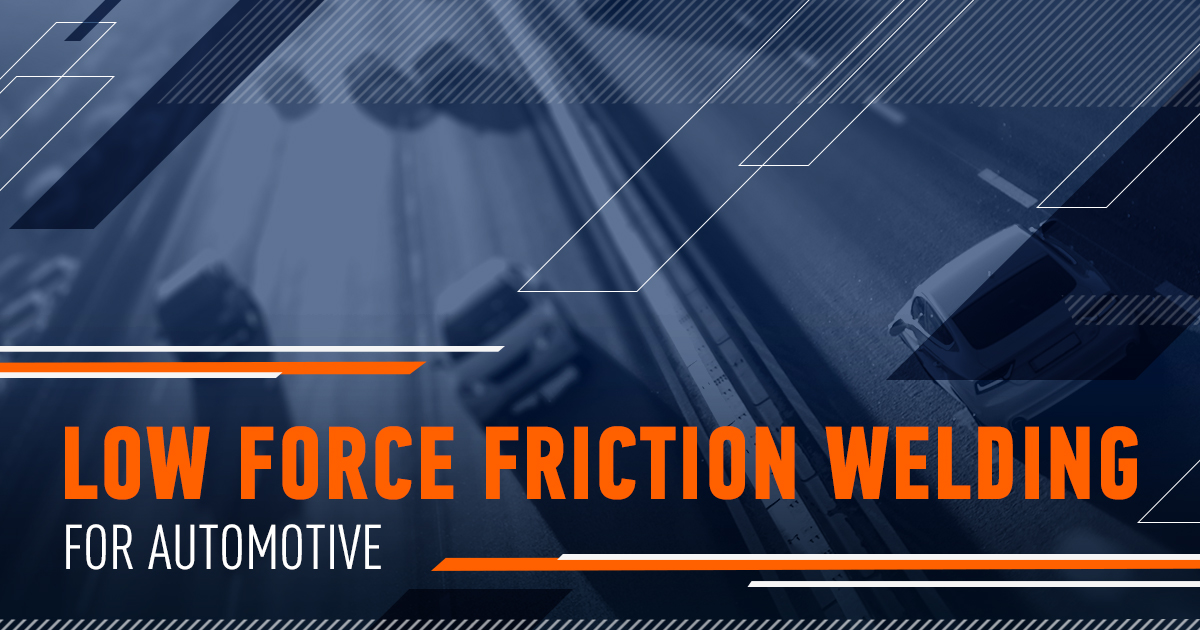 How Can Low Force Friction Welding Improve The Automotive Industry?
How can Low Force Friction Welding benefit the automotive industry? We take a look at some applications that could see the biggest improvements.
Simplicity, Efficiency, and Peace of Mind: The Story Behind SPARTAN
We help customers get the most out of their processes and manufacturing output by integrating standard direct drive friction welding machines to supplement their lean manufacturing strategies.
Whiteboard Wednesday: Understanding Weld Development
This episode of Whiteboard Wednesday highlights our weld development process and explains why it's critical for a successful part and strong weld.