Sample Parts
Solutions that make it easy to select the right friction welding technology
| | |
| --- | --- |
| Application | Multiple pieces of High Strength Steel Alloy joined in a single friction stir pass for low heat input sheet joining (reducing distortion) |
| Materials | Steel - Alloys |
| Technology | Friction Stir Welding |
| Geometry | Lap |
Machine Talk Blog
The welding solution to the challenges you're facing may be one click away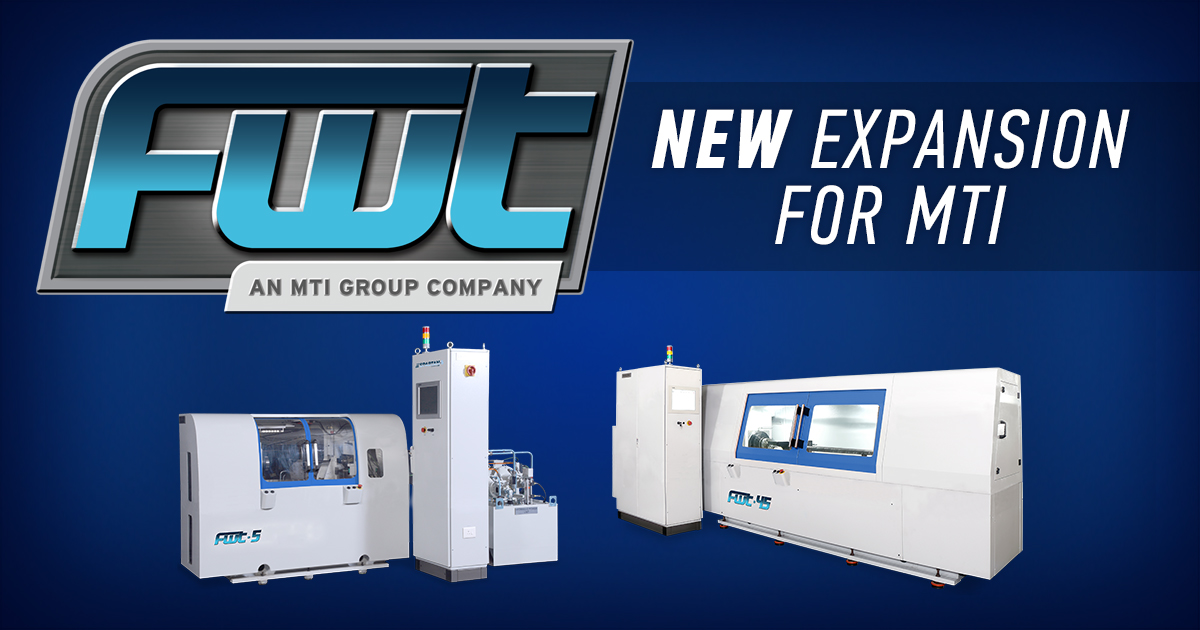 MTI Announces Acquisition of Friction Welding Technologies Pvt. Ltd.
Manufacturing Technology, Inc. announced the acquisition of Friction Welding Technologies Pvt. Ltd., a Direct Drive Friction Welding company in Pune, India.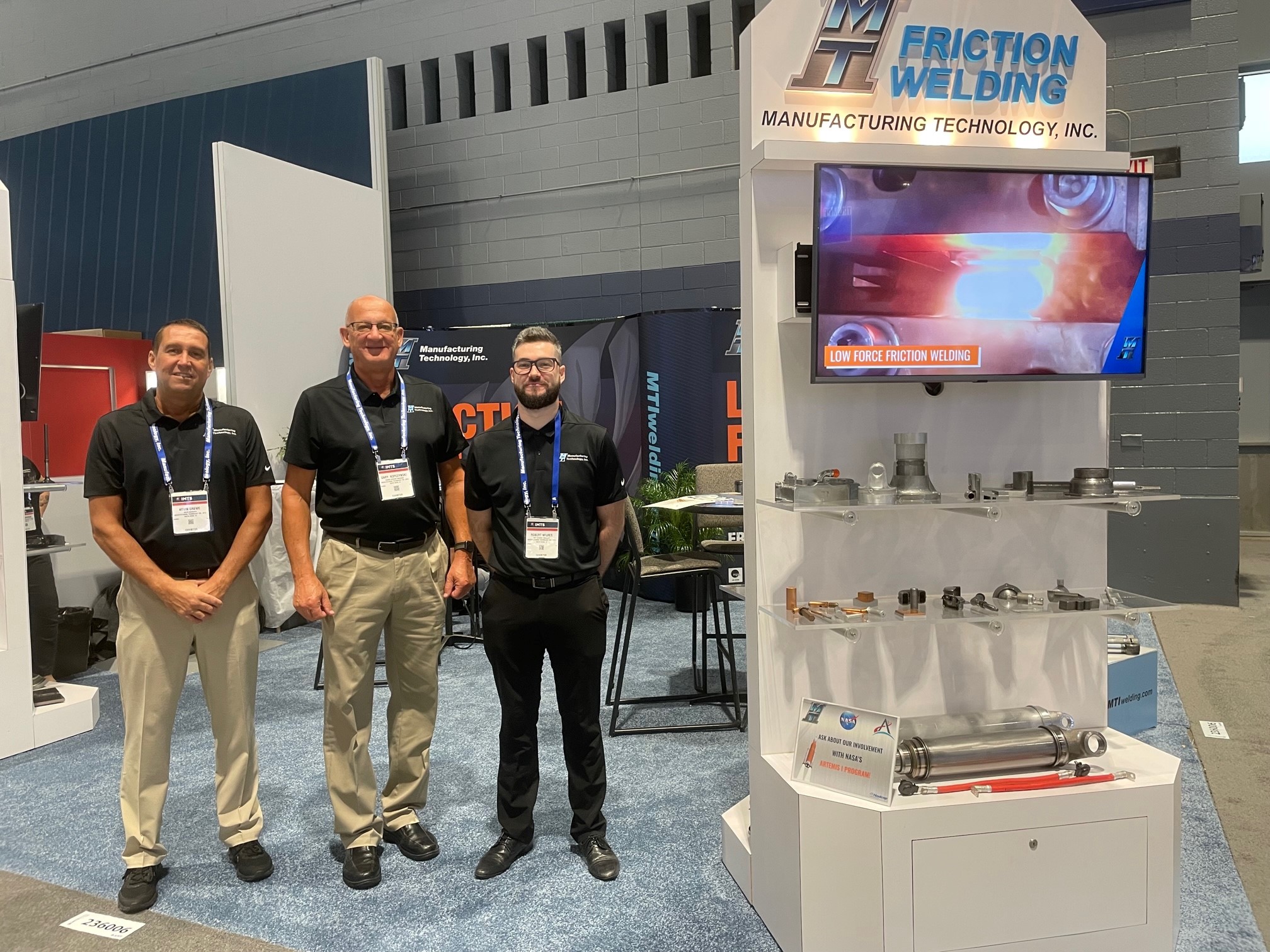 MTI at IMTS 2022: Recap
The 2022 International Manufacturing Technology Show (IMTS) allowed us to feature our newest technology, Low Force Friction Welding, as well as reconnect with the manufacturing industry!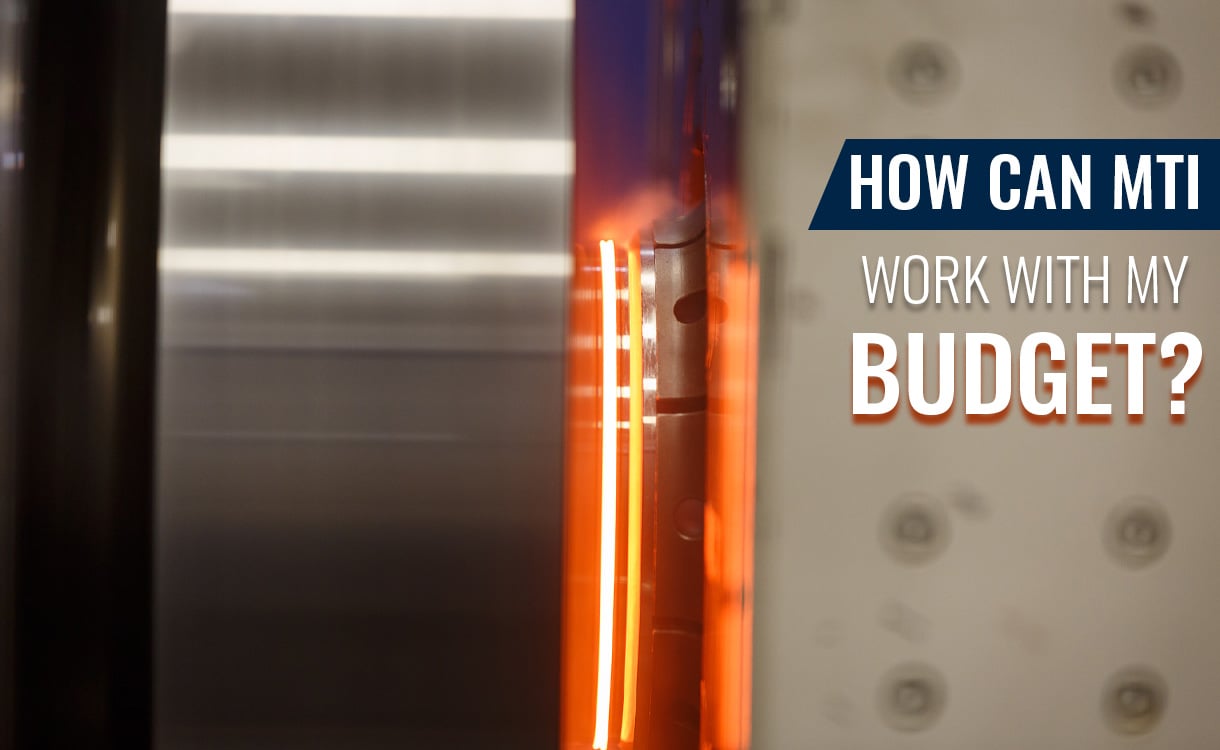 How Can MTI Work With My Budget to Fit My Needs?
One of the biggest benefits of working with MTI is our ability to sculpt your project to meet your budget - an especially important benefit when planning your end-of-year spend.
Whiteboard Wednesday: Friction Welding VS Arc Welding
This episode of Whiteboard Wednesday explains the key differences and abilities between Friction Welding and Arc Welding.