Aerospace Machines
Friction welding machines designed with the aerospace industry in mind. Explore the capabilities and possibilities of MTI's line of aerospace friction welders.
Sample Parts
Solutions that make it easy to select the right friction welding technology
Machine Talk Blog
The welding solution to the challenges you're facing may be one click away
Whiteboard Wednesday: Low Force and Small-Scale Joining
This episode of Whiteboard Wednesday gives you a glimpse at the capabilities of our microwelder, which is a Low Force Friction Welding machine capable of welding some of the smallest parts available!
Eyes of an Engineer: Finding a Home at MTI
In part nine of MTI's Eyes of an Engineer series, we sit down with Sarah Sahib, a software engineer who helps bring MTI's friction welding machines to life!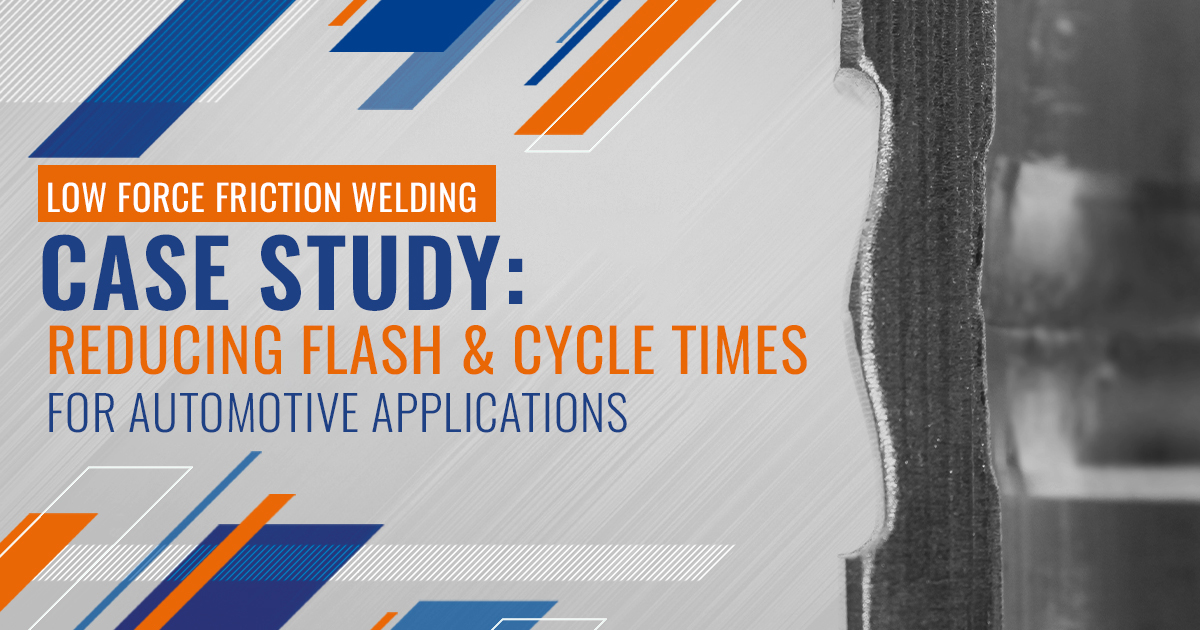 Case Study: Low Force Friction Welding for Automotive
Seeking a joining process that would produce a smaller flash formation, one automotive company worked with MTI to find a new process for their tubular applications.
The Limitless Posibillities of MTI's Model 400 Friction Welder
MTI's Model 400 is the largest rotary friction welder available for contract friction welding. Explore all the possibilities for your project!