Aerospace Machines
Friction welding machines designed with the aerospace industry in mind. Explore the capabilities and possibilities of MTI's line of aerospace friction welders.
Sample Parts
Solutions that make it easy to select the right friction welding technology
Machine Talk Blog
The welding solution to the challenges you're facing may be one click away
Contract Friction Welding from MTI: Making the Parts
MTI's Manufacturing Services provides access to world-class machines in an affordable, single-source solution for contract friction welding.
Friction Welding: What is it?
Explore the different types of Friction Welding and the benefits of working with the process to find your manufacturing solution.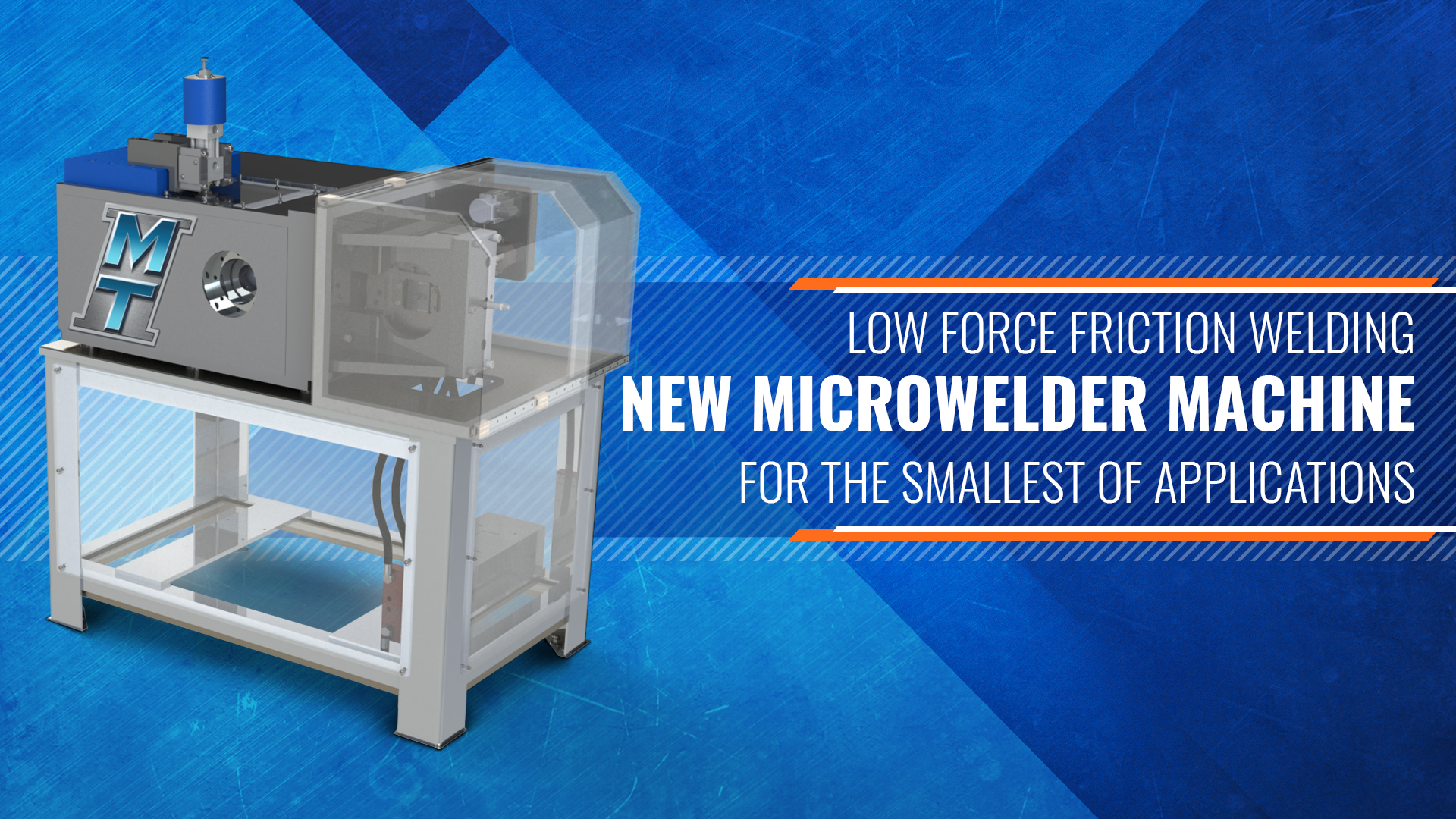 New Microwelder Machine Unlocks New Applications
New applications are now unlocked (such as health care equipment, EVs, and consumer electronics) with MTI's newest and smallest machine, the Microwelder!
What is Plug Welding and How Can It Help the Aerospace Industry?
What is plug welding and how does it work? We walk you through the process and explain why aerospace companies may find it to be a cost-saving solution!