Friction Stir Welding
A solid-state joining process, Friction Stir Welding creates extremely high-quality, high-strength joints with low distortion. MTI offers Friction Stir Welding development and parts production through our Manufacturing Services group.
Advantages and Benefits
MTI's Friction Stir Welding process development and part production is making a dramatic impact across many industries, including aerospace, defense, transportation, marine, and electronics. Here are a few reasons why:
Provides opportunities for new solutions to old joining problems
The leading-edge technology of Friction Stir Welding allows us to continually identify new joining applications for extrusions, castings, plate, and sheet for customers ranging from railcars to aerospace. Our skilled MTI team is knowledgeable in the materials best suited for FSW and offers solutions to improve product performance, quality, and weld development.

Virtually defect-free bonding
As a solid-state process, Friction Stir Welding eliminates many of the defects associated with conventional fusion welding techniques such as shrinkage, solidification cracking, and porosity. The bond between the two pieces is made solely of the original material, giving it similar strength, bending, and fatigue characteristics of the parent material.

Limitless panel length and width for large projects
The flexibility of our Friction Stir Welding process means we can accommodate the welding of large parts. Our in-house equipment, which we designed and built, can produce friction stir welds up to 55 feet long. This also allows the capability to join aluminum sheets produced at the mill, thereby increasing sheet widths while maintaining plate thickness tolerances.

Dual head capability for faster panel welding
Our large panel production machine is equipped with dual upper and lower weld heads for extrusions or panels that require a top and bottom welded assembly. Welding a large panel or part assembly on both sides saves time and money.

Superior mechanical characteristics
Friction Stir Welding produces a weld with high weld strength and toughness, plus a fine grain structure that resists fatigue stress. Due to the low heat and small heat-affected zone, there is minimal distortion of the joined parts, reducing the costs associated with preparing the part for subsequent use.

Join dissimilar alloys
Friction Stir Welding may be used to weld dissimilar alloys – even combinations not compatible with conventional welding methods.

A green process
Friction Stir Welding is environmentally friendly, with a process that features low energy input and requires no consumables, flux, filler material, or shielding gases to run, like conventional welding methods. Friction Stir Welding also does not emit smoke, fumes, or gases that need to be exhausted on the back end.
Can your materials be friction welded?
Check MTI's Material Compatibilities
Selected Material:

Aluminum
Compatible Welds
Joint Geometries
Friction Stir Welding can join a wide range of part geometries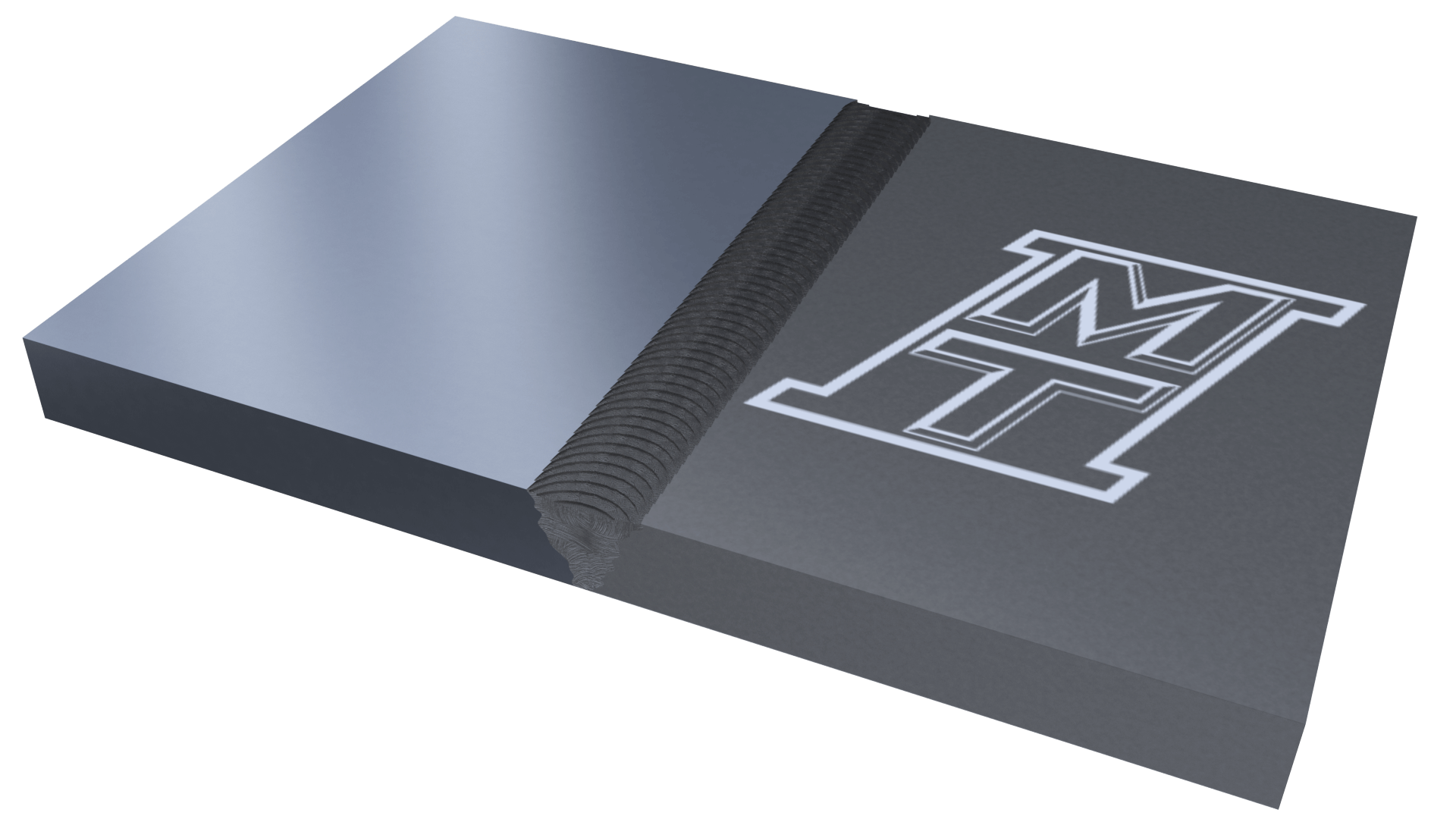 Butt
Butt Laminate
Lap
Lap Laminate
Butt Both Sides
T-Butt
Process Overview
Friction Stir Welding is more of a forging process than an actual welding process, and simply uses a spinning pin tool and axial forge force to create a bond between two pieces. Key aspects of the process include:
1

Friction Stir Welding uses a special spinning bit called a pin tool. The tool consists of a cone-shaped pin that spins and "stirs" the two materials being joined. A larger diameter shoulder located at the top of the cone provides the friction (heat) and the force to direct the flow of the spinning material being joined.

2

The process starts by inserting the non-consumable spinning pin tool bit into the two pieces of material being joined.

3

The pin tool's design geometry and rotation creates friction that heats the material so it softens to a plastic state, but does not melt.

4

As the pin tool runs along the weld joint, it extrudes material in a distinctive flow pattern and forges the material in its wake. As the process name implies, the two materials are literally stirred together.

5

The resulting solid-state bond joins the two pieces into one and is made solely of parent material.

6

The grain structure in the weld zone is finer than that of the parent material and has similar strength, bending, and fatigue characteristics.
We're ready to stir up a new joining solution for you
Learn why our process is trusted by some of the world's largest aerospace and automotive companies.
Machine Talk Blog
The welding solution to the challenges you're facing may be one click away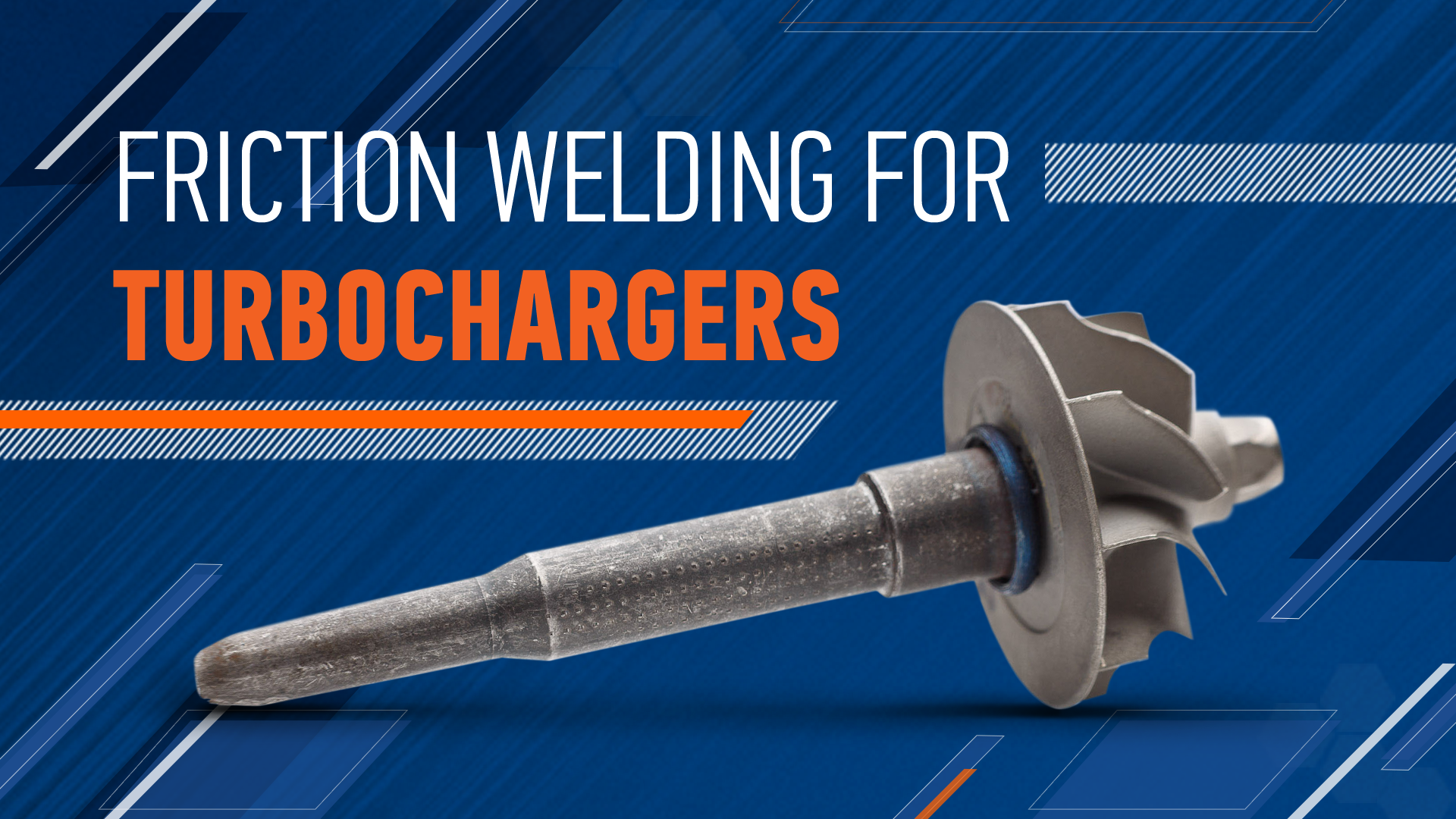 Friction Welding for Turbochargers
Explore the innovating technique that is enhancing the durability and performance of Turbochargers!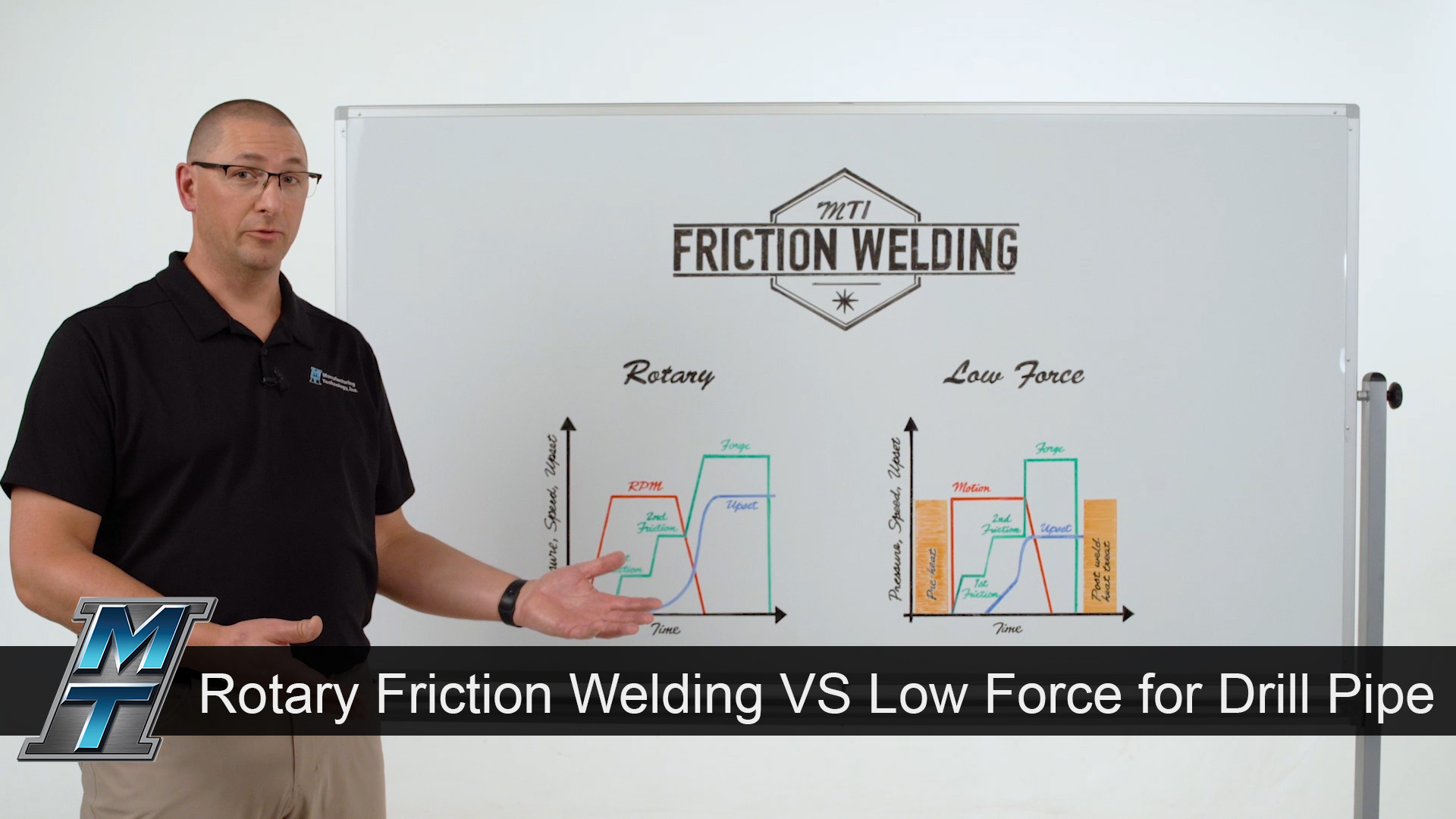 Whiteboard Wednesday: Rotary VS Low Force Friction Welding for Drill Pipe
This last episode in our three-part mini series covers Rotary Friction Welding versus Low Force for Drill Pipe including water, rock, and oil drills.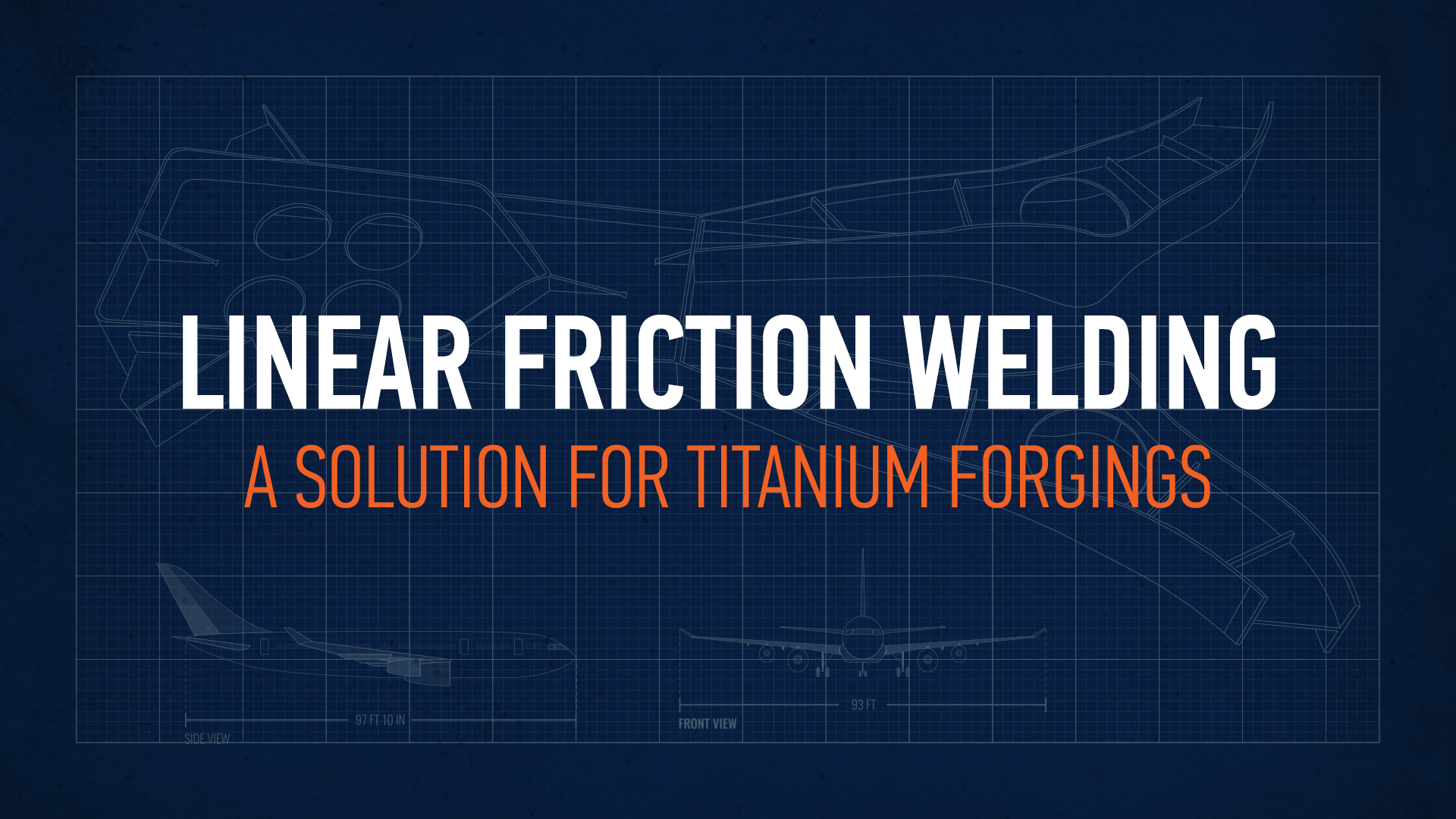 Linear Friction Welding: A Solution for Titanium Forgings
Learn how Linear friction welding is providing a revolutionary solution for near-net, Titanium Aerospace components.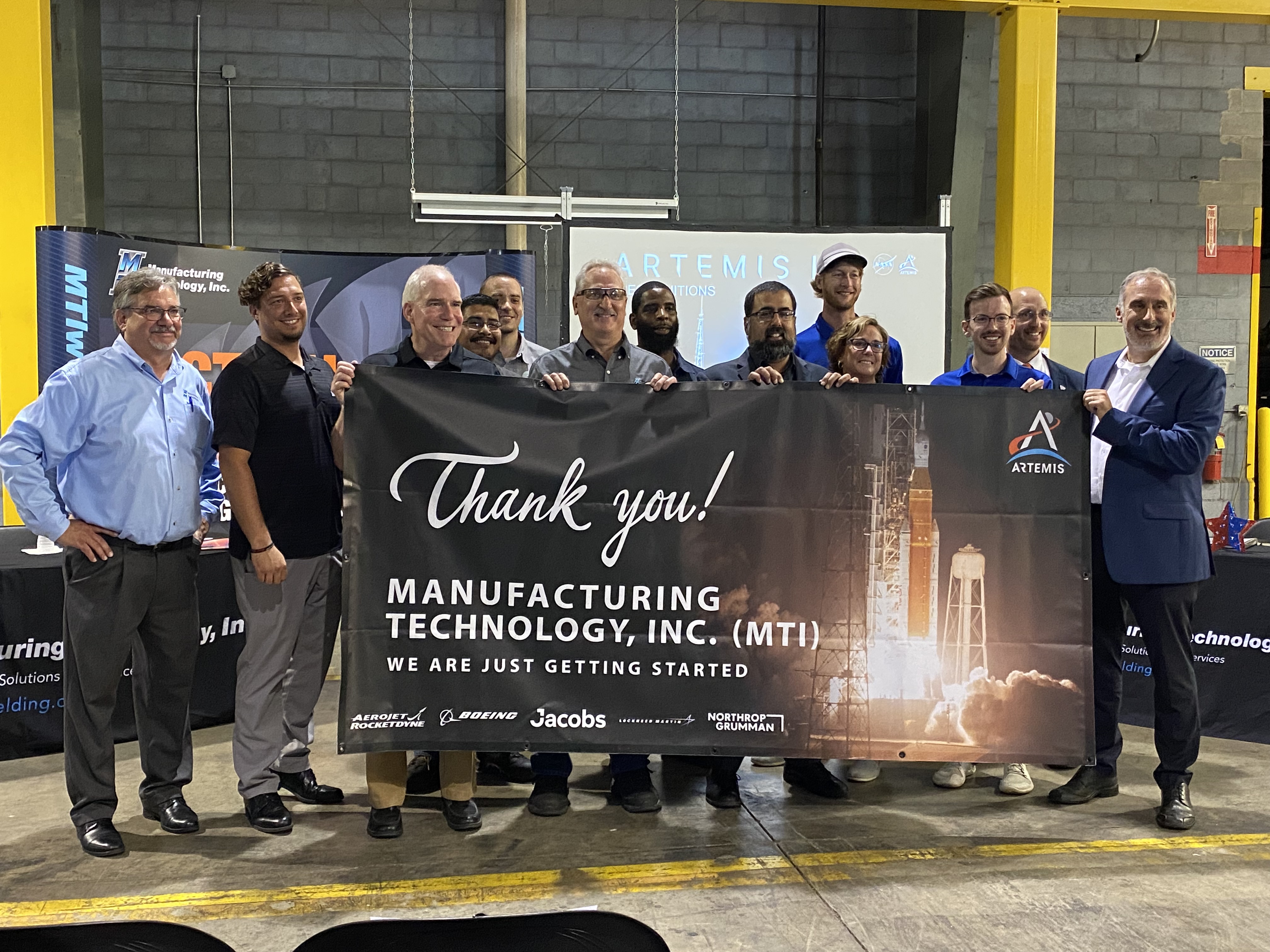 NASA & Aerojet Rocketdyne Recognize MTI's Contributions to the Artemis I Space Mission
MTI was recognized by NASA & Aerojet Rocketdyne, an L3 Harris Company, as well as local officials for contributions that led to the successful space mission of Artemis I.
Reach Our Sales Team
Before you leave, our team is ready to talk about your productions needs and answer any questions you may have