Custom Engineered Approach
Friction welding solutions for the Military industry
Government agencies and military branches in the United States and abroad rely on MTI as their friction welding technology source for such items as aluminum-armor-based military-vehicle systems. Our machines and Manufacturing Services have been used in military defense, aircraft, aerospace, and ground transportation components.
How MTI is making a difference in Military manufacturing
Our continued research into the stored energy approach to friction welding led to the first military standards written around the inertia welding process (MILSTD- 1252). The advantages of this process such as no smoke, fumes, or gases, few sparks produced, and the fact that the process is machine-controlled, make it suitable for use in potentially explosive or hazardous environments. MTI's friction welding machines can be fully automated so operators can be safely located out of harm's way and still count on consistent, very repeatable, high quality welds and weld properties.
Sample Parts
Solutions that make it easy to select the right friction welding technology
Why friction welding is vital for military applications
Production efficiency and cost-savings are important to each branch of the military, and that's exactly what they receive with the customized capabilities of MTI's friction welding machines. Not to mention versatility. That's because our machines produce everything from bimetallic titanium rivets for aircraft to jet engines, smoke rounds to penetration bombs, and Apache helicopter drive shafts to nuclear bomb cases.
Whether it's for equipment, munitions, or specialty vehicles, friction welding plays a key role in manufacturing parts that are vital to our own country's defense, while also helping to protect freedom-loving countries around the world.
EXPLORE OUR PROCESS
Machine Talk Blog
The welding solution to the challenges you're facing may be one click away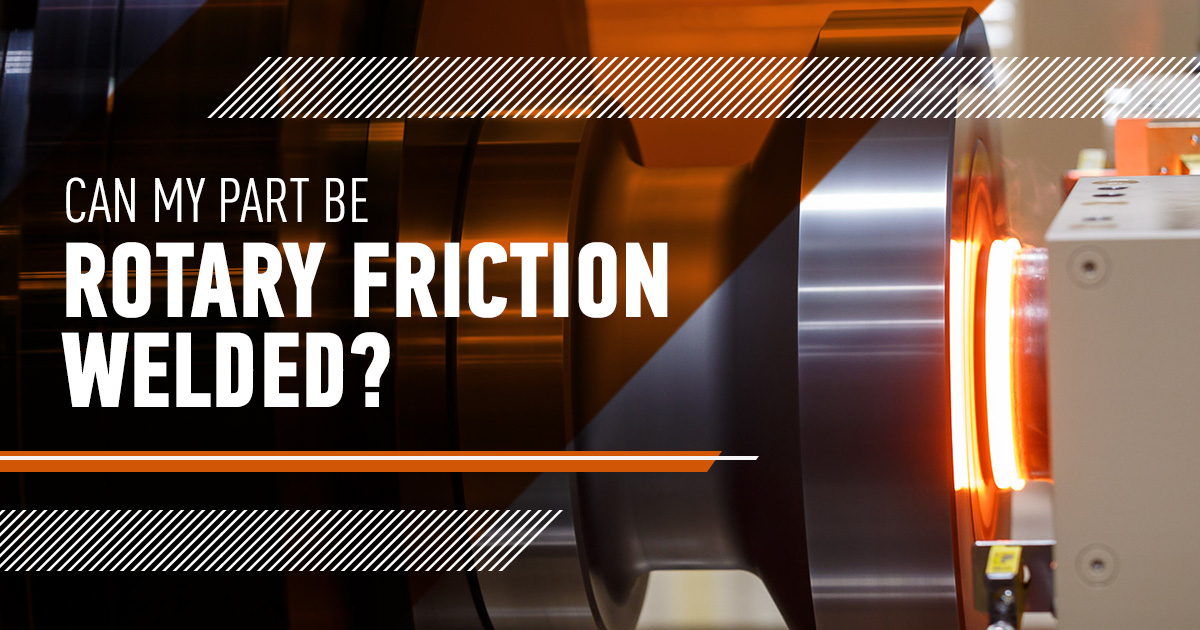 Can My Part Be Joined With Rotary Friction Welding?
Can my part be joined with rotary friction welding? It's one of the most common questions we receive from prospective customers. In this blog, we will outline some of our qualifications to help you decide whether our technology is right for you!
Friction Welding for Electric Vehicles
Friction Welding has the potential of helping revolutionize the electric vehicle market by offering a process that promotes lighter parts, watertight seals and increased efficiency.
5 Ways Friction Welding Has Helped the Oil & Gas Industry
Friction welding offers critical benefits to the oil and gas industry – and MTI is leading the way in designing unique solutions for the industry!
Whiteboard Wednesday: Accuracy in Blisk Welding
This episode of Whiteboard Wednesday explains the complexity of blisk welding and the challenges we must face to get it right every time.